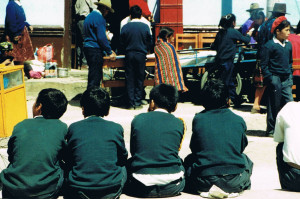 Introduce your students to the science of archaeology using Samantha Sutton & the Labyrinth of Lies and Samantha Sutton & the Winter of the Warrior Queen!
The subject fits into national learning standards for social studies, world history, and science.
For queries about possible school visits, other appearances and rates, please use the form under this website's "Contact" tab.
RESOURCES:
Samantha Sutton & the Labyrinth of Lies
Samantha Sutton & the Winter of the Warrior Queen
• Coming soon…
CURRICULUM COMPONENTS
STANDARD TOPICS
Both books:
• Understanding scientific inquiry and the history and nature of science
• Populations, resources, and environments
Samantha Sutton & the Labyrinth of Lies
• The Rise of Centers of Civilization in South America in the First Millennium CE
• Traditions, Major Religions, and Empires, 1000 BCE-300 BCE
Samantha Sutton & the Winter of the Warrior Queen
• How major religions and large-scale empires arose in the Mediterranean basin, 500 BCE-300 CE
• Traditions, Major Religions, and Empires, 1000 BCE-300 BCE
OBJECTIVES
• To develop understanding about scientific inquiry
• To examine socially transmitted beliefs, values, behaviors, & traditions of a group of people
• To develop understanding & appreciation for differences in perspectives the past
• To understand the human story across time
• To describe types of evidence and methods of investigation that anthropologists, archaeologists, and other scholars have used to reconstruct early human evolution and cultural development
KEY CONCEPTS
• Archaeology and anthropology as social sciences
• Patterns and inferences from data
• Culture, People, Places, And Environments
• Time, Continuity, And Change