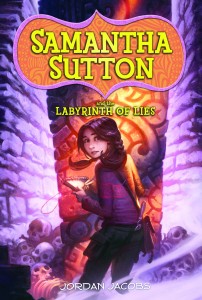 Samantha Sutton and the Labyrinth of Lies
"A groundbreaking first book."
"Readers will be focused on the mystery, pulled on by gripping suspense."
– Kirkus Reviews
"If you're looking for a suspenseful story, then pick up this book and follow Samantha through hidden tunnels and haunted ruins"
"Capable, passionate Sam is a rewarding heroine to follow."
– Publishers Weekly
There's nothing twelve-year-old Samantha Sutton wants more than to become an adventure-seeking archaeologist like her brilliant Uncle Jay. Samantha's big dreams are finally coming true when Jay invites her along on a summer excavation exploring an ancient temple in the Peruvian Andes.
But this adventure isn't exactly what she thought it would be with her nosy older brother, Evan, and Jay's bossy colleagues monitoring her every move. On top of all that, she has to deal with the local legend, El Loco: a ghostly madman who supposedly haunts the ruins. But when the project's most important finds go missing, it's up to Samantha to solve the mystery before Jay loses his job and the treasures of the temple are lost forever.
Click through the below links to order a copy today: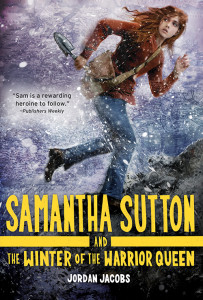 Samantha Sutton and the Winter of the Warrior Queen
"An archaeological adventure with almost too much suspense…The archaeologist-author describes field research in loving detail, contrasting the careful work of scientists with the depredations of treasure hunters with metal detectors."
"Samantha is a refreshingly capable and brave protagonist who relies on her wits to get her out of situations well beyond her 12 years. Reluctant readers and history buffs alike should enjoy the cliff-hanger ending in this adventurous romp"
– School Library Journal
"A cracking authentic archaeological thriller for children." 
– Francis Pryor (Archaeologist, Author, presenter on UK's Time Team)
Samantha Sutton is hesitant to join her uncle Jay on another archaeological excavation. But the fenland marshes near Cambridge, England, sound harmless after the sinister perils of Peru.
The stakes are raised, though, when Samantha's dramatic discovery threatens to halt construction on a nearby theme park. Are the local legends true? Was this really the fortress of the Iceni Queen Boudica, whose valiant rebellion against the Roman Empire almost drove its mighty legions from British shores?
Now Samantha is the only thing standing between Lord Cairn Catesby and the theme park that will make him millions.
From the windswept bleakness of the fens, to Cambridge's great halls and medieval alleyways, to London's imperial tumult, Samantha must once again protect her uncle's life and livelihood from dangerous and determined adversaries.
And coming soon …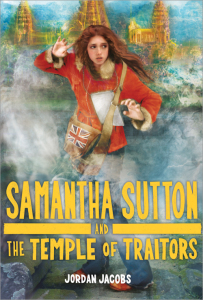 Samantha Sutton and the Temple of Traitors
Join Samantha, Jay, and others on a dangerous new adventure.
Click through the below links to pre-order a copy today:
Amazon
Barnes & Noble 
Your local independent bookstore (coming soon)